For any technical questions, you can send dergiparkdestek@tubitak.gov.tr 
For administrative questions, comments and suggestions, you can write dergipark@ulakbim.gov.tr 
1. How do I submit an article?
Click the "Article Submission" button from the DergiPark homepage. Select a journal using the filters on the left and click journal title.
You can send your submission with "Submit Article" button.
Before submitting your article, please contact the journal editor and ask your questions.
Click to submit an article.


2. I can't send my article, what should I do?
The journal may not accept articles. Contact the journal's editor.
You may not be logged in. You can not submit articles without registration and without logging in.

The article submission consists of 5 steps. The required information (red colored) should be filled.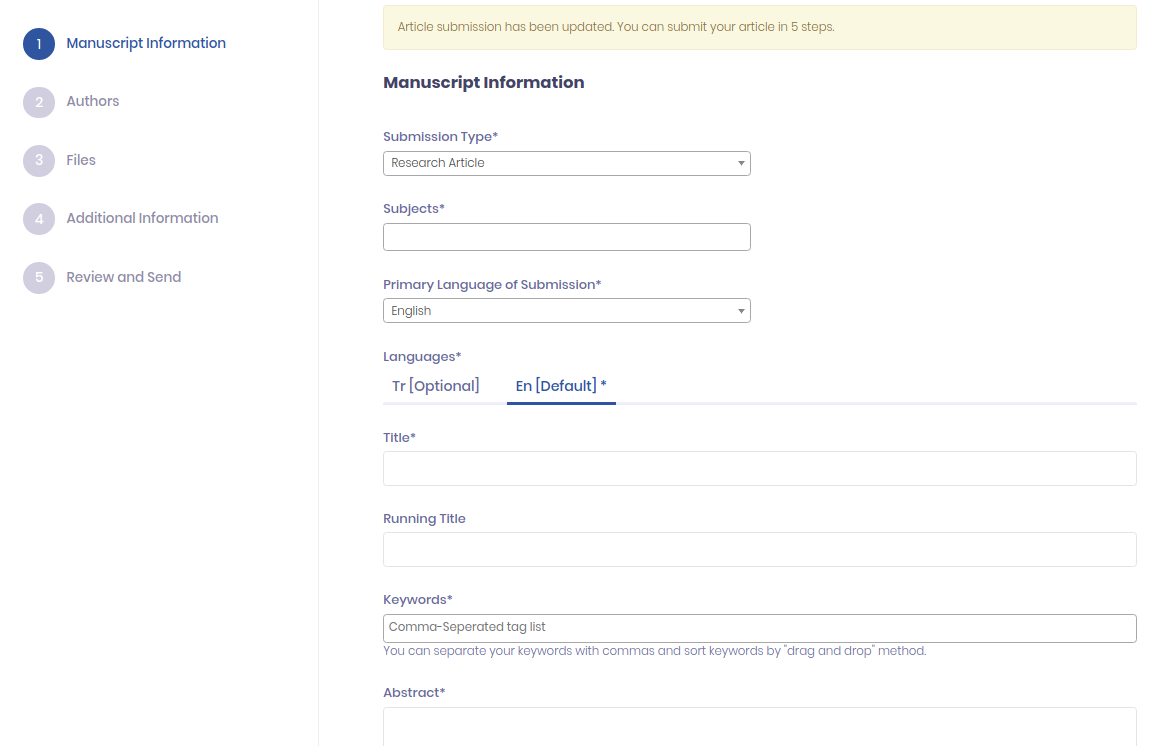 3. How do I reviewing the article?
Click here to see review steps.