1st International Rast Music Congress (IRMC) 4-5 December 2021 (Please click for attendance)

Editoryal İletişim

rastjournaleditor@gmail.com  

POPULARITY OF THE RAST MUSICOLOGY JOURNAL OVER THE WORLD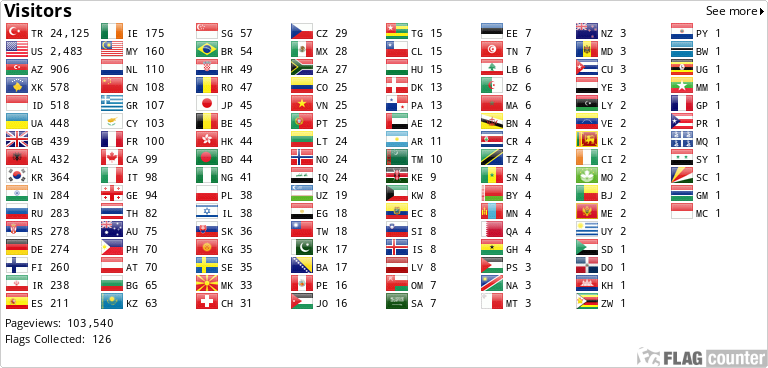 Note: Counter started on 28 February, 2021
Special Issue Announcement: Call for Paper to Special Issue: Interdisciplinary Music Studies Deadline: November 10, 2021
Dear Rast Musicology Journal Followers
Rast Musicology Journal, is an academic journal in which researches in the field of musicology are published double-blinded peer review fashion (Scopus indexed). RMJ published very important research on middle eastern, eastern and Turkish music, and musicology research articles. RMJ is at the center of research in this field and is the best academic journal over the world. RMJ aims to be the world's best academic jornal in all fields of musicology.
We are honored to announce to you that Rast Musicology Journal editorial board planned a special issue to promote research in musicology and music research with an interdisciplinary approach. Interdisciplinary Music Studies is the research that music researcher together with other fields such as education, physics, chemistry, psychology, engineering and medicine. There is no doubt that interdisciplinary music research will accelerate/develop music research field. In this respect, Rast Musicology Journal supports interdisciplinary music research with its editorial board. You can invite you colleagues for this special issue. Our special issue and Rast Musicology Congress themes are similar, in this respect, articles must be submitted through the website dergipark.org.tr/rastmd until November 10, 2021, which is the deadline for full-text submission in our congress (IRMC-
International Rast Musicology Congress
). In case of any problem, you can contact rastjournaleditor@gmail.com .
RMJ Editorial
Note: Hakemlerimizin Publons'ta hakemliklerini endorse etmeleri gerekmektedir. AHCI başvuru sürecimiz açısından çok önemlidir. Katkılarınız için teşekkür ederiz.